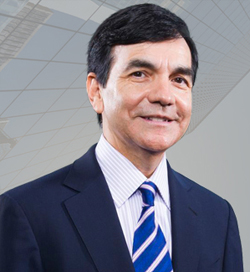 George Muñoz, Principal
George Muñoz is an internationally recognized leader in business, law and finance. He has overseen and directed complex transactions, and serves as an advisor to major industry and government leaders.
Business Experience Highlights
Prior to co-founding Muñoz Group, Mr. Muñoz was the President and Chief Executive Officer of the Overseas Private Investment Corporation (1997-2001), an independent agency of the Federal Government. As CEO, he oversaw an 18 billion dollar portfolio of loans, guarantees and political risk insurance on private sector investments in the emerging markets.
Prior to OPIC, Mr. Muñoz was appointed by the President and confirmed by the U.S. Senate as Assistant Secretary and Chief Financial Officer of the U.S. Treasury Department (1993-1997). Muñoz oversaw the Treasury's budget, financial statements and management policies. He worked closely with the Treasury Bureaus including, the IRS, Customs, OCC, OTS, FMS, ATF, and the Secret Service.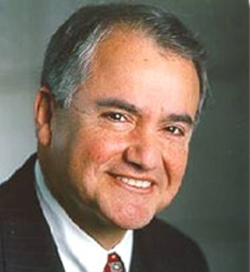 Edward H. Muñoz, Advisor
Edward H. Muñoz was a co-founder of Munoz Group, and is now an advisor to the firm. He has a successful 30-year track record in the global chemical and plastics industry, and in emerging technologies.
International Business Experience
Senior and CEO positions with Celanese and the Hoechst Corporate Group, including:
CEO of Ticona (1999-2002)
Head of the Mexican Celanese subsidiary, Celanese Mexicana, S.A. (1993-1995). At that time, Celanese Mexicana was the largest privately-owned chemical processing company in Mexico and one of the largest in Latin America, with sales of over one billion dollars.